Lunch
View
locations page
for menu pricing. Items may be subject to change by location.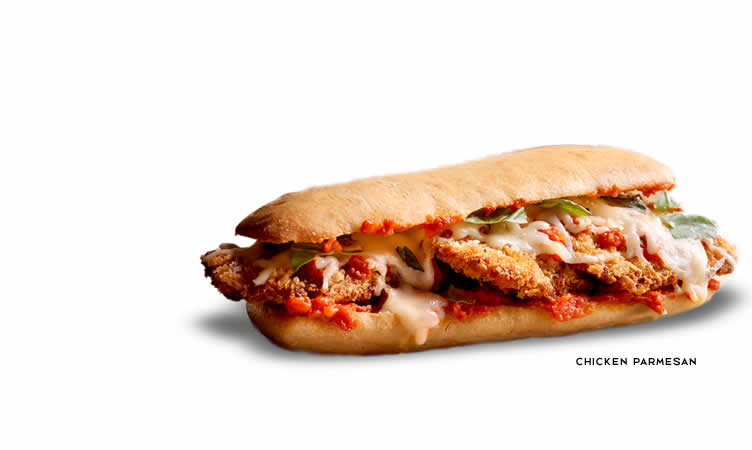 Sandwiches
Served with parmesan fries and house-made ketchup
Chicken Parmesan Sandwich

chicken parmesan sandwich served with truffle fries

Mom's Ricotta Meatball Sandwich

mom's ricotta meatball sandwich served with truffle fries

Italian Pesto Chicken Caprese Sandwich

grilled chicken with fresh mozzarella, tomatoes & basil served with truffle fries
---
Pasta
Carmela's Chicken Rigatoni

grilled chicken, mushrooms, caramelized onions, parmesan cheese, rigatoni, creamy marsala wine sauce

Fettuccine Alfredo

parmesan, butter, cream
add chicken | add shrimp*

Signature Truffle Mac + Cheese

penne, asiago, fontina, smoked mozzarella, cheddar, pecorino, truffle oil, herbed breadcrumbs
add crispy prosciutto

Lasagna Bolognese

bolognese sauce, Italian sausage, ricotta, mozzarella, imported pomodorina sauce

Pomodoro Tortellacci

tortellacci stuffed with four-cheese blend, imported pomodorina sauce, charred tomatoes

Pasta Milano

roasted chicken, sun-dried tomatoes, mushrooms, rigatoni, roasted-garlic cream sauce

Mom's Ricotta Meatballs + Spaghetti

house-made beef, veal, pork + ricotta meatballs, romano, spaghetti
with imported pomodorina sauce | with bolognese sauce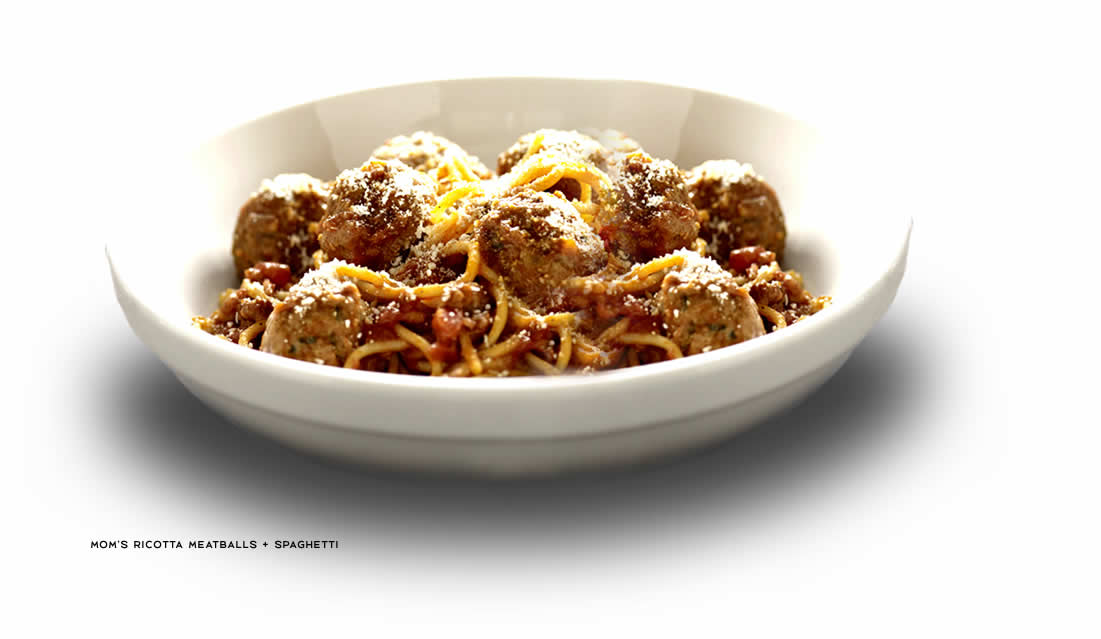 ---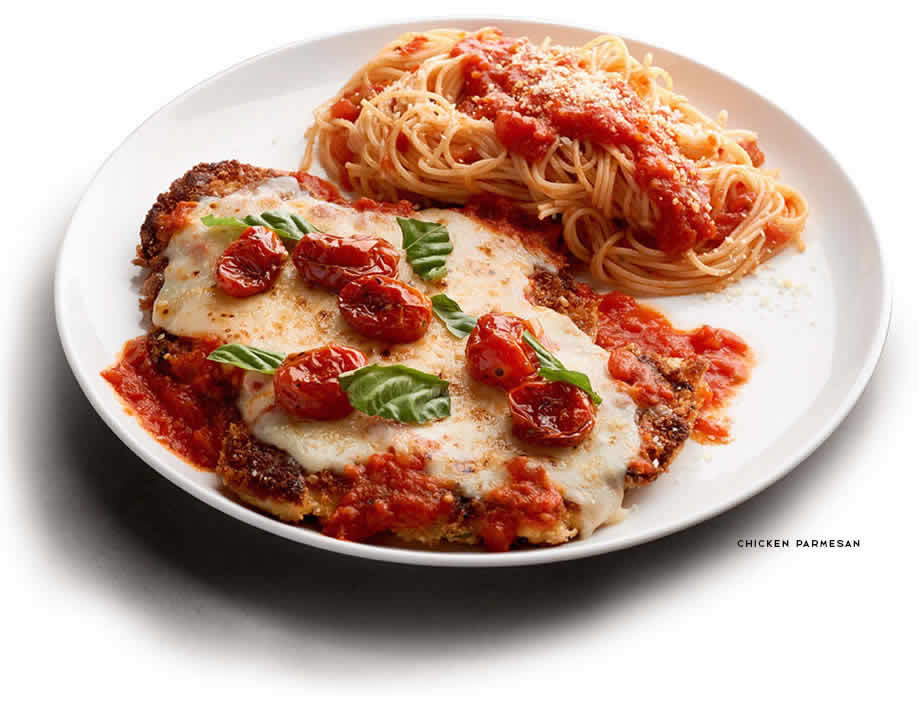 Entrée
Chicken Marsala

chicken breast, mushrooms, marsala wine sauce, roasted garlic, capellini

Chicken Parmesan

hand-breaded milanese-style chicken breast, imported pomodorina, mozzarella, capellini

Chicken Scaloppine

chicken breast, artichokes, mushrooms, capers, prosciutto, lemon butter, capellini
---
Romano's House Favorites
600 calories or fewer
*Menu available at participating locations only
*Consuming raw or undercooked animal foods (such as: meats, poultry, seafood, shellfish or eggs) may increase your risk of contracting foodborne illness, especially if you have certain medical conditions. May be cooked to order.