Kid's Menu
For ages 12 and under. Served with your choice of milk, juice or soda.
Kid's Menu
Choose your Spaghetti

with Pomodorina Sauce | with Meatballs | with Bolognese Sauce

Fettuccine Alfredo

Mac + Cheese

Cheese Ravioli

served with pomodorina sauce

Buttered Noodles + Parmesan

Grilled Chicken

served with mashed potatoes + broccolini

Chicken Strips

served with choice of salad, broccolini or fries

Cheese Pizza

Pepperoni Pizza

Sausage Pizza

Vanilla Bean Ice Cream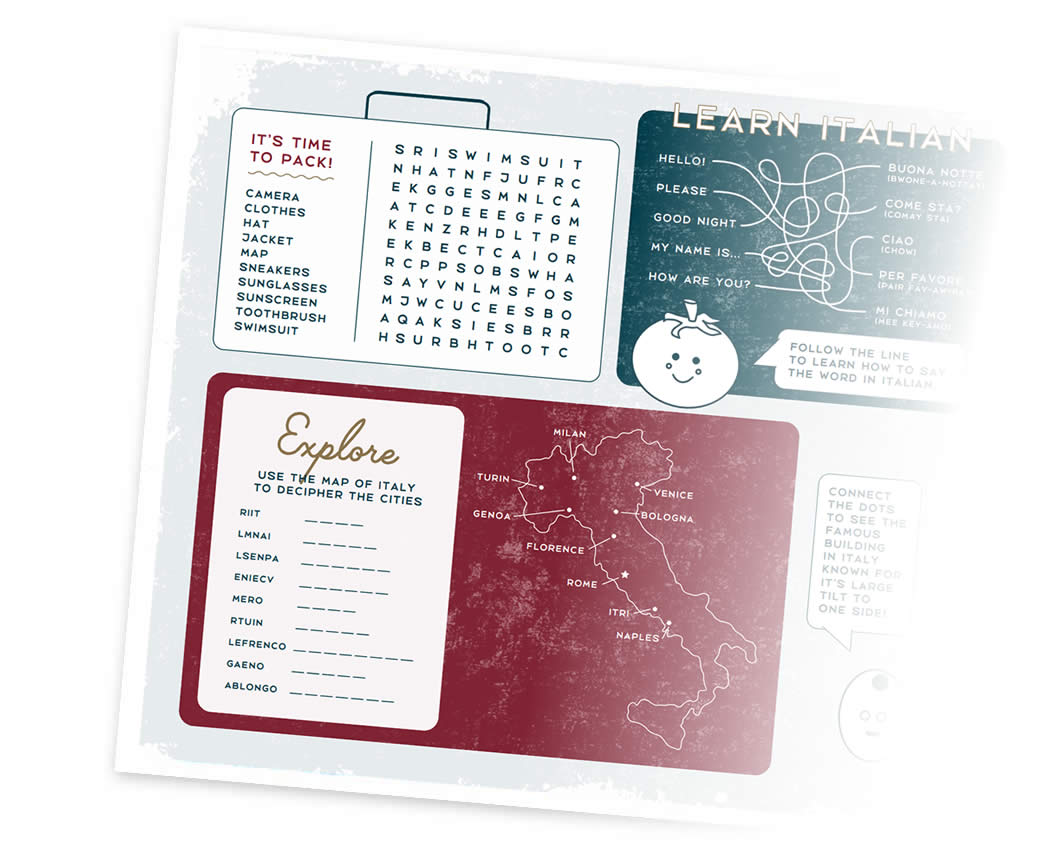 ---
Romano's House Favorites
600 calories or fewer
*Menu available at participating locations only
*Consuming raw or undercooked animal foods (such as: meats, poultry, seafood, shellfish or eggs) may increase your risk of contracting foodborne illness, especially if you have certain medical conditions. May be cooked to order.