White Wine
Wines may vary by location

Prosecco Lunetta

Trentino, Italy | crisp, apple, peach | served by 187ml split

Moscato Seven Daughters

Veneto, Italy | melon, lychee, honey, spritz

8 / 11 / 34

Rosé Chloe

Central Coast, CA | dry, bright, strawberry

8 / 11 / 34

Riesling Chateau Ste. Michelle

Columbia Valley, WA | balanced, peach, sweet lime

9 / 13 / 38

Pinot Grigio Carletto

Veneto, Italy | melon, apple, bright, crisp

8 / 11 / 34

Pinot Grigio Villa Pozzi

Sicily, Italy | perfumed rose, soft honeysuckle, well balanced

Sauvignon Blanc Nobilo

Marlborough, New Zealand | balanced, tropical fruit

10 / 14 / 42

Chardonnay Drumheller

Columbia Valley, WA | peach, apple, bright acidity

8 / 11 / 34

446 Chardonnay Noble Vines

Monterey, CA | toasty vanilla, peach, coconut

Chardonnay Rodney Strong

Sonoma, CA | baked fruit, toasty brioche, creamy

10 / 13 / 40
---
Red Wine
Wines may vary by location

Lambrusco Cavicchioli 1928

Emilia‑Romagna, Italy | fruity, flowery, sweet, soft bubbles

Pinot Noir Garnet

Monterey County, CA | earthy, blackberry, cherry

8 / 11 / 34

Pinot Noir Meiomi

California | bright, boysenberry, strawberry, mocha

11 / 14 / 42

Red Blend Z. Alexander Brown Uncaged

Napa, CA | dark fruit, black cherry, baking spices

9 / 12 / 36

Chianti Straccali

Tuscany, Italy | velvety, ripe red fruit

8 / 11 / 34

Malbec Trapiche Oak Cask

Argentina | soft, berry, finishes spicy

Merlot 14 Hands Winery

Columbia Valley, WA | plum, cherry, mocha

8 / 11 / 34

Montepulciano D'Abruzzo Carletto

Abruzzo, Italy | bold, cherry, spices

8 / 11 / 34

Cabernet Sauvignon The Federalist

Lodi, CA | velvety, spicy oak, fruit

11 / 14 / 42

Cabernet Sauvignon Francis Ford Coppola Diamond

Sonoma, CA | cassis, raspberry, cocoa, anise

10 / 13 / 40

Cabernet Sauvignon Josh Cellars, Craftsman Collection

California | blackberry, hazelnut, cinnamon, toasted oak

9 / 12 / 36

Cabernet Sauvignon Daou

Paso Robles, CA | smooth, dark cherry, truffle

12 / 16 / 48
---
Cocktails
Blood Orange Cosmo

grey goose vodka, orange juice, blood orange

10

Sorrento Lemonade

bombay sapphire gin, soda, basil, fresh lemon

9.5

Skinny Margarita

patrón tequila, soda, agave, lime

10

Prima Margarita

sauza signature blue silver tequila, grand marnier, monin agave nectar

10

Italian Margaritas

sauza signature blue silver tequila and monin agave nectar - cucumber or strawberry

9.5

Frosé

chloe rosé, strawberry purée, monin agave nectar blended with fresh citrus

8.5

White Peach Sangria

carletto pinot grigio, peach purée, sparkling white wine

8

Ultimate Bellini

bacardi rum, bubbles, house white wine, peach, black raspberry

9

Romano's Old Fashioned

maker's mark bourbon, disaronno amaretto, bitters

10

Green Gimlet

grey goose vodka, st-germain, lime, splash of soda

9.5
---
Refresh
Non-alcoholic cocktails
Italian Soda or Flavored Tea

blackberry, peach, blood orange or raspberry

3

San Pellegrino

sparkling, limonata, aranciata

3.5
---
Bottle Beer
Sam Adams

5.5

Bud Light | Budweiser | Regional Beer | Miller Lite | Coors Light

4.25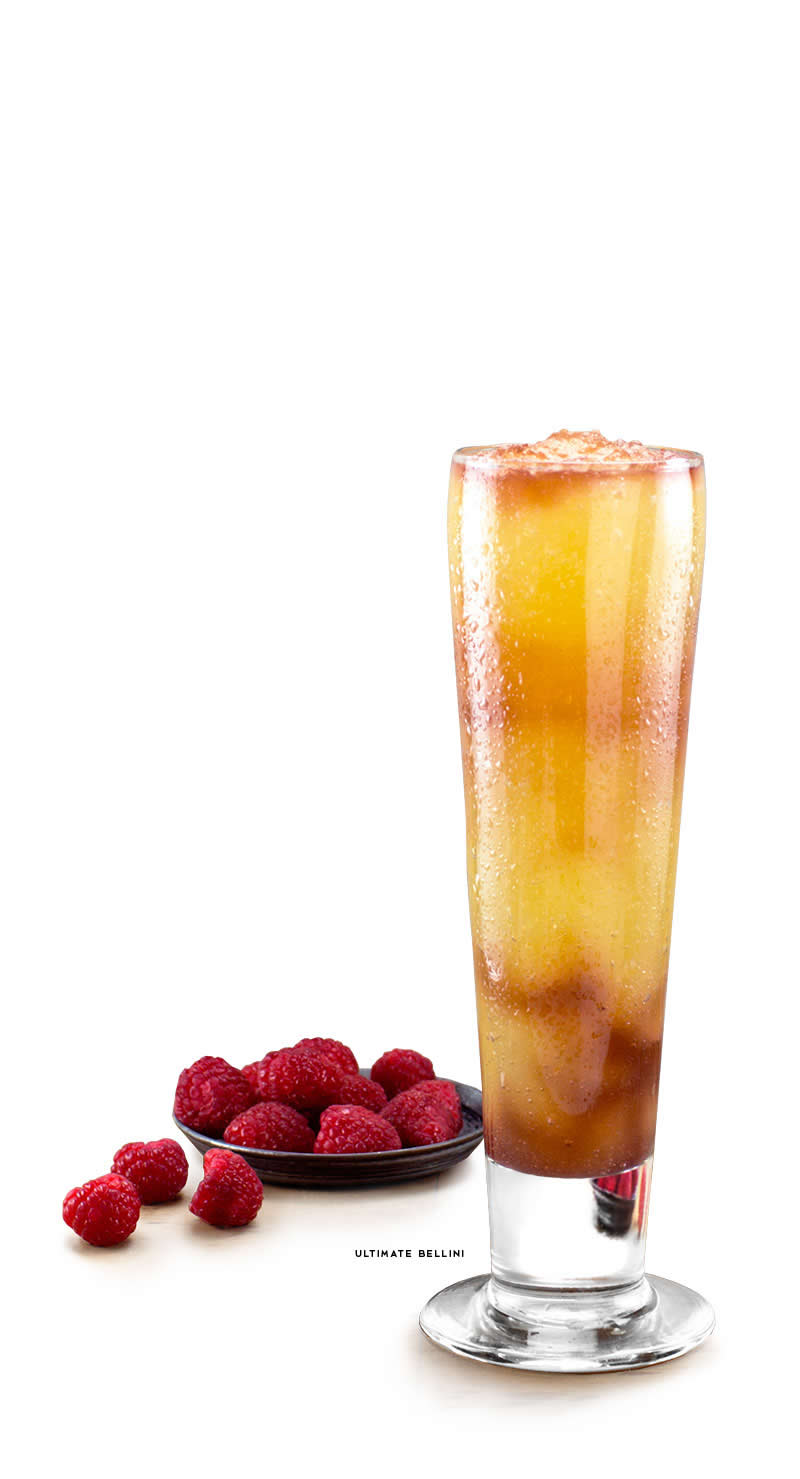 Romano's House Favorites
600 calories or fewer
A temporary $2 fee will be added to offset macroeconomic pressures.
*Menu available at participating locations only
*Consuming raw or undercooked animal foods (such as: meats, poultry, seafood, shellfish or eggs) may increase your risk of contracting foodborne illness, especially if you have certain medical conditions. May be cooked to order.